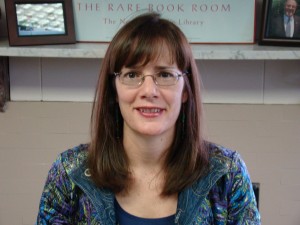 Dr. Patrice M. Mareschal is an Associate Professor of Public Policy and Administration and a Faculty Fellow with the Senator Walter Rand Institute for Public Affairs. Her research interests include: conflict resolution, personnel/labor relations, organizational behavior, labor unions/labor organizing, and public policy. Dr. Mareschal's primary teaching responsibilities are in human resource management, organizational behavior, labor-management relations, conflict resolution, and ethics in government.
Her most recent research project focuses on women in public sector unions. This project explores union women's engagement in public life, commitment to citizenship, and community. Specifically, it examines the stages of women's involvement in trade union activism and leadership, from entry, to consolidating power, to taking responsibility for directing union affairs. Past research projects include studies of online recruitment in the public and private sectors, organizing home care attendants and home health care policy, the use of technology in conflict resolution, and federal mediators' roles in resolving labor disputes.
She has published in the American Review of Public Administration, Industrial Relations, Advances in Industrial and Labor Relations, Labor Studies Journal, Review of Public Personnel Administration, International Journal of Organization Theory and Behavior, International Journal of Public Administration, and Urban Affairs Review.
Dr. Mareschal currently serves as a General Vice President of the Central Labor Council of Southern New Jersey. In addition to her academic training, Dr. Mareschal has extensive professional work experience in organizational consulting, human resource management, training and development, and labor relations. She has worked for both public and private sector employers including the National Labor Relations Board, Ford Motor Company, and Andersen Consulting. She is a member of the American Society for Public Administration and the Labor Employment Relations Association.